Happy Thanksgiving - again! I'm sitting here debating whether or not to grab a plate of leftovers and also scouring the internet for early Black Friday deals. I came across several that I love - not necessarily related to cake - but things I'm actually buying myself. And well, I wanted to share.
I'm going to write this up as quickly as possible so I can get these into your hands before anything sells out 🙂
Bosch Deal. I could not be more excited to tell you that Bosch Mixers is having a Black Friday sale. Y'all know this is my most favorite mixer EVER and dozens of you have asked me about a sale, so here you go!! Please take note - this deal is not active until 1 am CST tonight but it's expected to sell out FAST so set an alarm and order your Bosch as soon as you can to guarantee that you get one!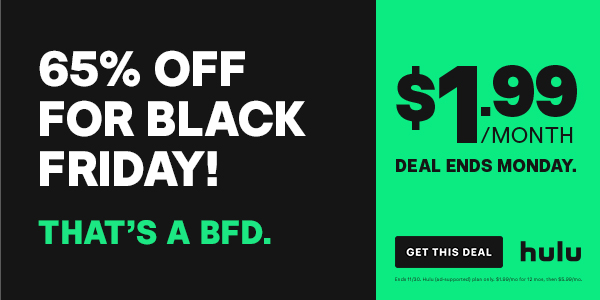 2. Hulu Deal. This is a HOT deal if you're in the market for a new streaming service at a fantastic price! Earlier this year, we cut the cable cord and have been trying out different streaming options to see which ones are a good fit for our family. One of our favorites has been Hulu and right now you can get a whole year of Hulu for only $1.99/month!
Note that this deal is only for new customers and is only valid on the cheapest version of Hulu that is regularly $5.99/month. It does NOT include commercial-free or live tv options.
3. Blanket Scarves. I have been obsessed with these super soft and cozy scarves for years and personally own at least half a dozen of them. There are several ways to style them and I even use them as a throw on the couch sometimes. For Black Friday, you can get them for only $9.99 with code CHICPLAID, and shipping is free when you spend $35 (otherwise, it's $2.99). Shop here.
4. Thermapen. I have two of these - the MK4 and the ChefAlarm - both in pink, of course. I use these for candy apples, making drip cakes (the drip works best around 103°F), macarons, tempering chocolate, and dozens of other things around the kitchen. If make any recipes that require accurate temperatures - you need one (or more) of these and they don't do sales all the time, so grab one now!
5. Arkon Mounts. I'm not sure if any of you (other than bloggers or influencers) will have any interest in this, but I just ordered my first Arkon Mount (specifically, I ordered this one) and I cannot WAIT to get it here. I've been watching friends in the blogging world use these camera mounts for months and just never ordered... until now. I'm hoping it'll be a game-changer so I can start to do more tutorials and videos. If you click here to order and use code rosebakes, you can get 20% off!