What's not to love about this amazing offer? Get a whole year of Creative Cake Design instructional cake decorating videos, techniques, and pro tips with 24/7 access to our decorating experts for only $1.49.
That's 97% off the first full year which is normally $59.
Now you can have your cake and eat it too!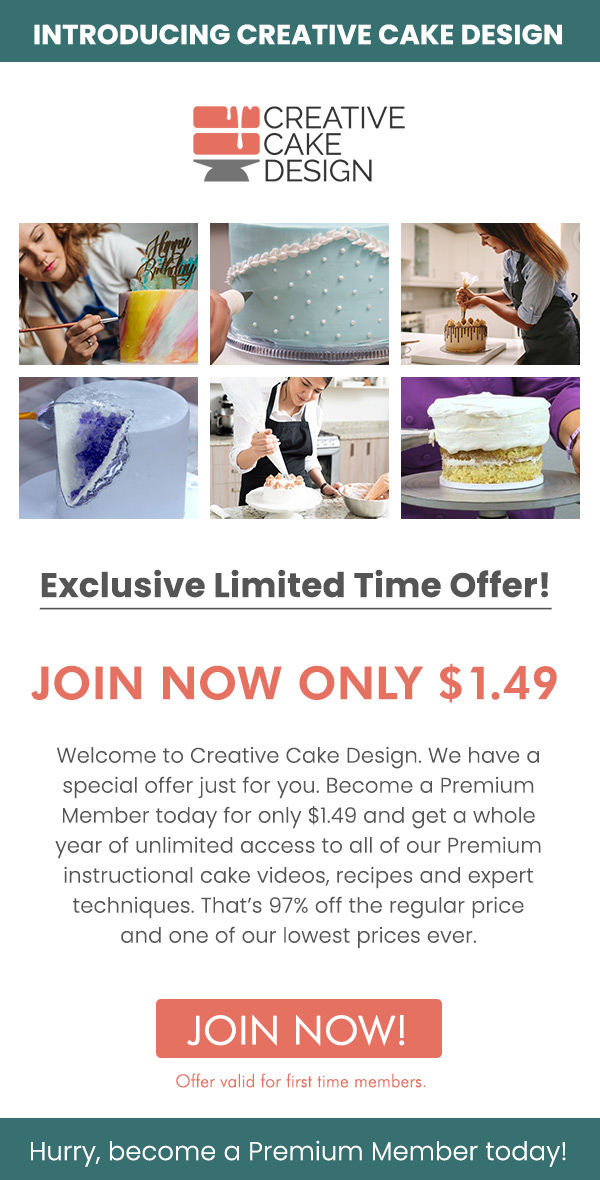 Sign up here (aff link) --> https://trackcm.com/pbf/trackofr.asp?chnl=219714&ofr=1087739&uid=&s2=blog