I love to shop at Sam's Club for cake supplies and right now there's a pretty sweet deal happening! Click here to see my favorite things to buy there!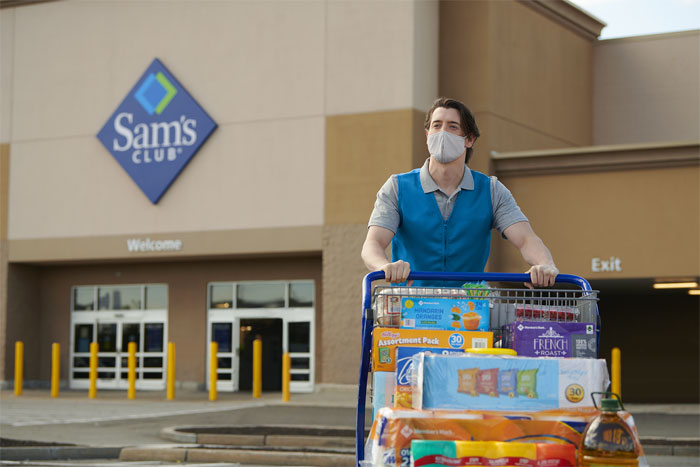 As we all know, the price of groceries (and therefore, cake ingredients) is sky-high right now!   😲😲😲 But a SUPER discounted Sam's Club Membership might save you some $$$!
Going into Fall baking, the main thing that gets me in the Sam's Club door is the price of pecans. I use a lot of pecans during the Fall for 
Right now the price of a two pound bag of Pecan Halves at Walmart is $19.96. The same size bag at Sam's Club is only $11.38!
If you buy more than 3 bags of pecans this holiday season, you will have saved enough to cover the price of your one-year membership!! And you don't even have to live near a Sam's Club - pecans (and lots of other things can be shipped to you!!).
Y'all - that's huge savings for as many pecans as I buy! I'm also stocking up (and saving $$) on butter, shortening, extracts, sugar (brown and white), and other baking supplies when I go to Sam's! 
I have a full list of things I buy for my business and family below!
If you've been considering a Sam's Club Membership, this might just be the reason to get one!
So hurry on over and sign up for a One-Year Membership to Sam's Club for only $20!!
This offer is valid for a limited time.
Valid for new members only.
What do I buy at Sam's Club for my cake business?
EGGS!
Sugar
Powdered Sugar
Flour
Vanilla Extract (if I'm not making it homemade)
Lemon Extract
Pecans (SO much cheaper than my local grocery store and way better quality)
Eggs
Butter
Yeast
Chocolate Chips
Plastic Wrap
Paper Towels
Wax Paper Sheets
Parchment Paper
I also buy a lot of things there for our household that are not business-related, but shopping there for my business justifies the cost of a yearly membership.
My favorite household items from Sam's Club:
Fresh flowers - they are beautiful, long-lasting, and such a great value!
Frozen Chicken Tenders
Fresh Salmon
Fresh Chicken
Fresh Ground Beef
Rice (20# box)
Nuts
Pancake Mix (if I'm not making them homemade)
Go ahead and click here to grab your discounted Membership here while this deal is live!
If you shop at Sam's Club, what do you like to buy there?