THIS DEAL IS CURRENTLY SOLD OUT!
I love to shop at Sam's Club for cake supplies and right now there's a pretty sweet deal happening! Click here to see my favorite things to buy there!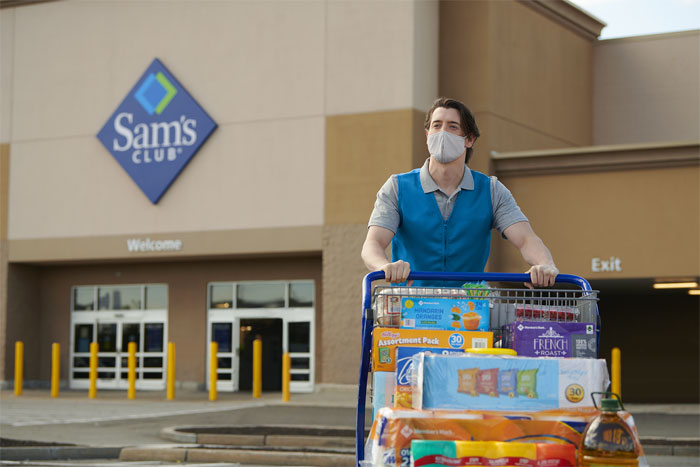 Right now you can sign up for a One-Year Membership to Sam's Club for you and another member of your household for only $19.99!
Plus, you'll also receive a Free $10 gift card, Free Member's Mark Gourmet 8-count Cupcakes ($7.98 value), and a FREE Rotisserie Chicken ($4.84 value). The total value of this deal is almost $68, making it a fantastic deal with the freebies!
This offer is valid only while supplies last.
Valid for new members only.
What do I buy at Sam's Club for my cake business?
Sugar
Powdered Sugar
Flour
Vanilla Extract (if I'm not making it homemade)
Lemon Extract
Pecans (SO much cheaper than my local grocery store and way better quality)
Eggs
Butter
Yeast
Chocolate Chips
Plastic Wrap
Aluminum Foil
Paper Towels
Wax Paper Sheets
Parchment Paper
I also buy a lot of things there for our household that are not business-related, but shopping there for my business justifies the cost of a yearly membership.
My favorite household items from Sam's Club:
Fresh flowers - they are beautiful, long-lasting and such a great value!
Frozen Chicken Tenders
Fresh Salmon
Fresh Chicken
Fresh Ground Beef
Rice (20# box)
Nuts
Pancake Mix (if I'm not making them homemade)
If you shop at Sam's Club, what do you like to buy there?